A Luxury Self Catering Air Conditioned Holiday Villa with Private Pool on the West Coast of Barbados...
A very good selection of restaurants to suit all tastes and budgets are located nearby. Bars, banks, a supermarket, post office, doctor's surgery and an air-conditioned shopping mall - with duty free shops - are all within a few minutes walk. The picture below shows the location of these amenities in relation to Alamanda villa: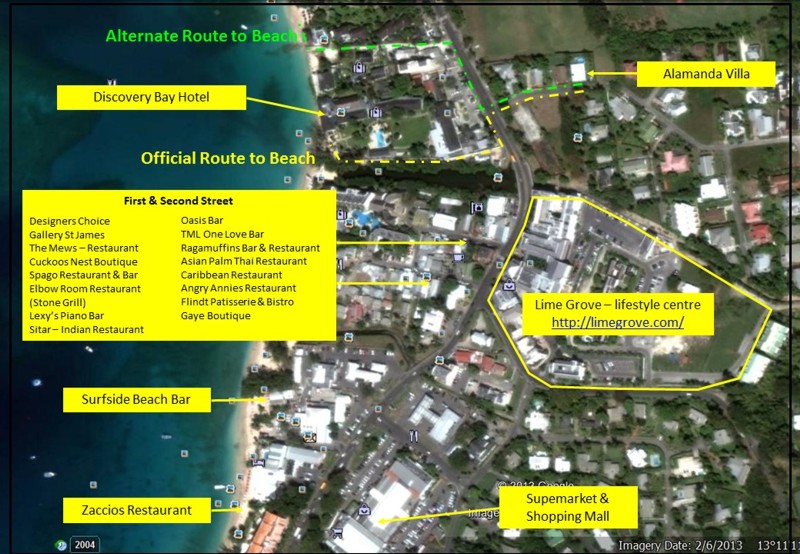 Image courtesy of Google Earth ®
Prices: from £34* per night per head (*based on occupancy of 6).